Why is it that when the weather is beautiful outside we get sick? Grimmy has come down with a nasty cold and sore throat, while Rin has a sinus infection. So to make ourselves feel better we planned a cozy day indoors!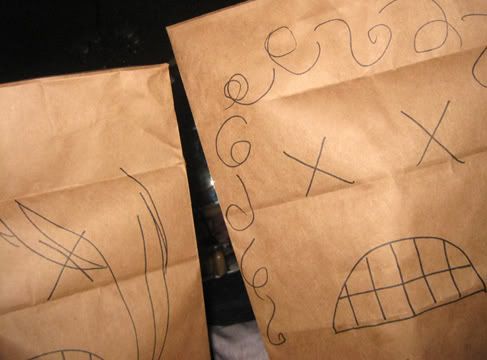 The agenda for the day: play videos games together while eating snacks in our jammies, then cook some yummy soup, and eat supper while watching anime.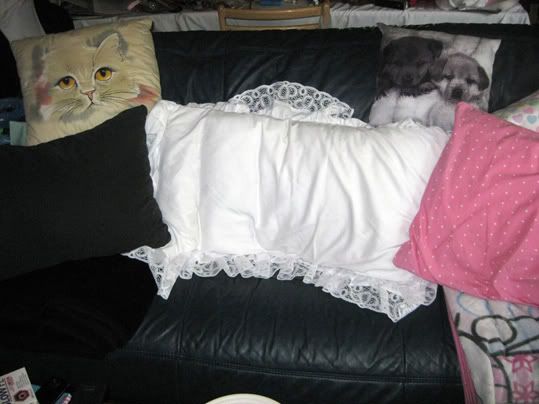 The cozy couch we spent most of the day on.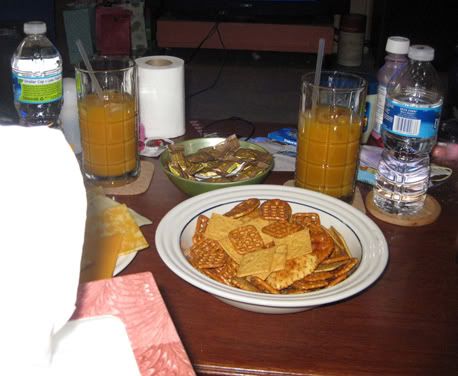 Our snack table with all the necessities: crackers, pretzels, cheese, water, smoothies, tissues, and cough drops.
These cough drops worked super well! And the packaging is cute, too. :3
Prepare yourself! We were too ugly from sickness to take pictures of our faces directly, so we got creative!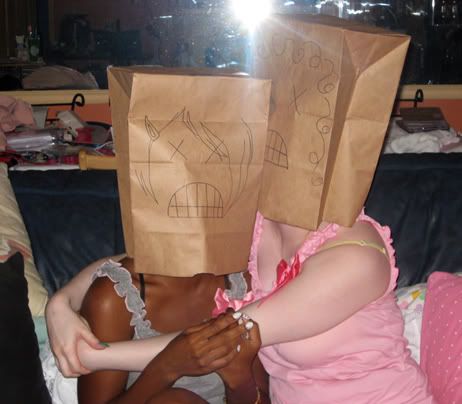 *muah*
PAPER BAGS.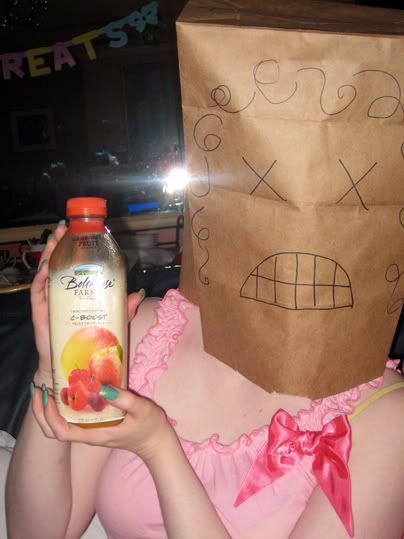 The delicious smoothie we were drinking: Bolthouse C-Boost. Bolthouse makes the BEST bottled smoothies.
Next we played a bit of Folklore,which is really quite awesome. Many video games reference Norse, Greek, or Japanese mythology, but Folklore is based around Irish mythology and
folklore
[SEE WHAT WE DID THERE?]. It's so nice to see something different! And mad love for Scarecrow and Belgae. They are our boyfriends.
Next we made our soup! We never use recipes, so for this soup we just thought of anything that sounded delicious, and threw it in. It was FANTASTIC!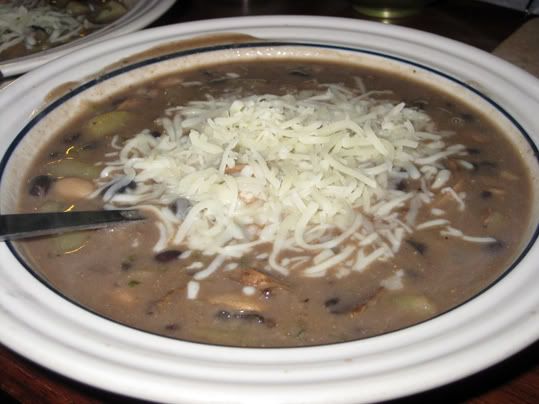 Want
our
recipe?
INGREDIENTS:
*2 cans of cream of celery
*2 cans of black beans
*1 can of Northern beans
*4 new potatoes
*sliced MUSHROOMS
*an onion
Dice 4 new potatoes into about 1 inch cubes and set them to boil in a large pot (season as you like). Dice about half an onion and about the same amount of mushrooms and sautee. Empty all the cans into a large pot and heat up. When the new potatoes are soft, add them to the beans, along with the sauteed onions and mushrooms. Throw in a
TON OF SLICED MUSHROOMS
. Once the mushrooms cook through, season as you see fit. We added pepper, salt, soy sauce, garlic powder, and Tuscan herb seasoning.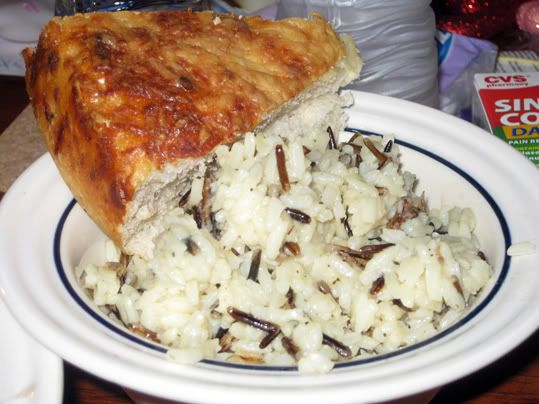 We ate the soup with some delicious wild rice and asiago cheese bread.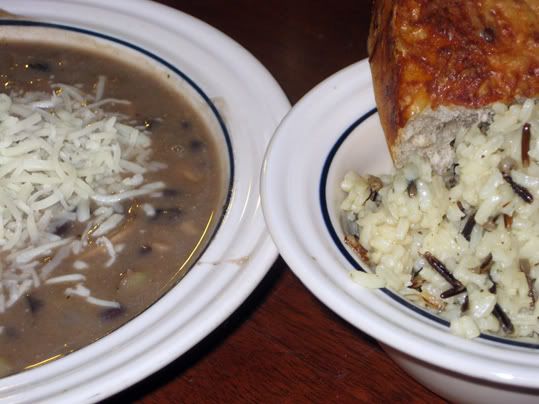 SO GOOD.
Gotta love the Pepto chillin in the background.
While we ate we watched Arakawa Under The Bridge. It is CRAZY, but really cute and funny too. The opening is adorable!!

That pastel pop art style is neato--wish there was more of it around. What is that style called anyways?

G'night guys.
Peace, love, and candy.