Too late you say? Nooo, we are very,
very
early.
It will actually be celebrating a combination of many things: Christmas, New Years, Valentines, food, and multiple birthdays. So we stayed up ALL NIGHT to get ready and decorate.
Just wanted to share some exciting pictures!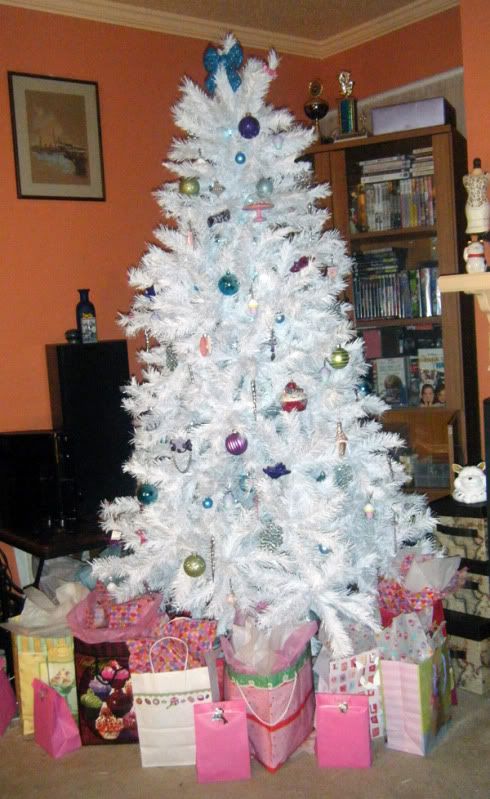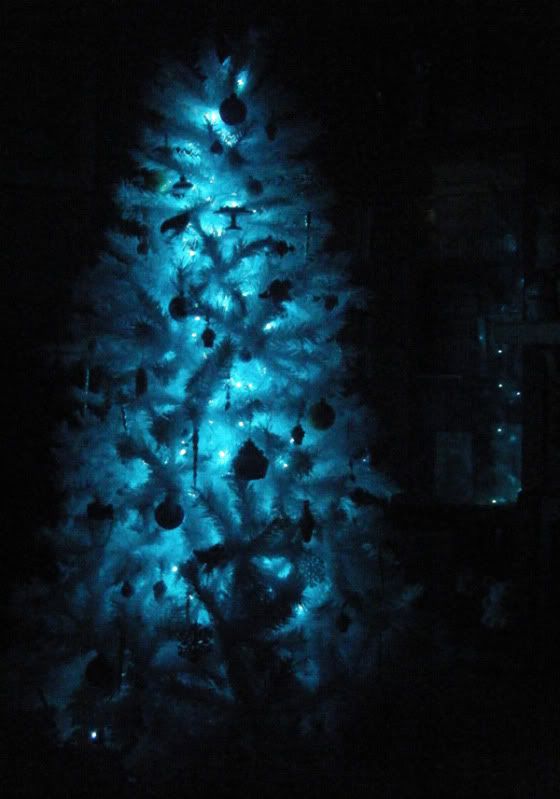 OOOO00oooo00OOO00ooohhHHHhhhh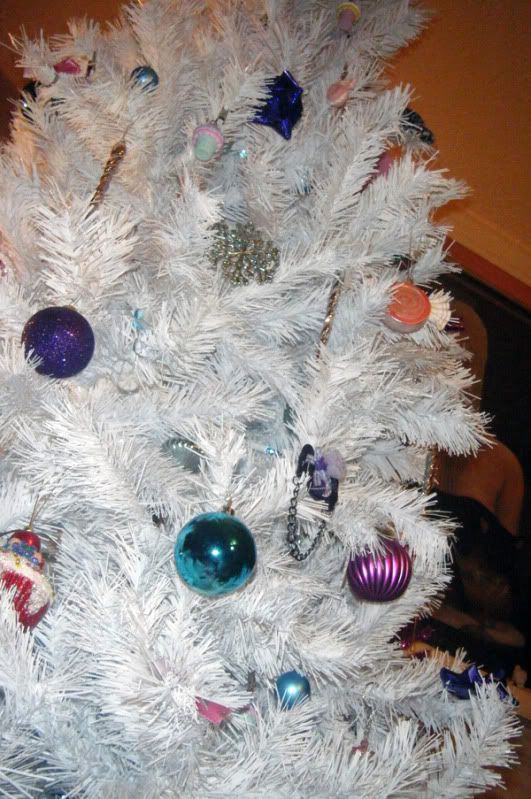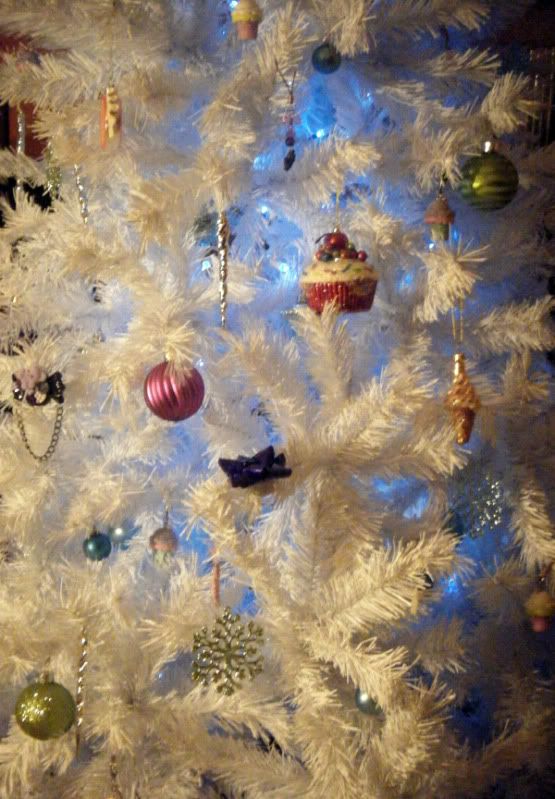 We put a bit of everything on our tree. Lights, ornaments, gift bows, hair bows, rings, cellphone charms....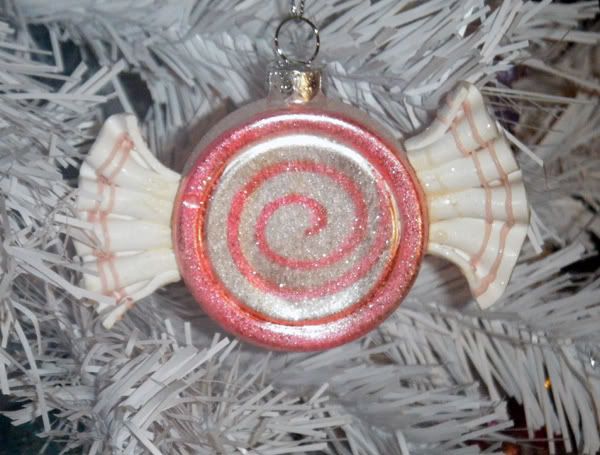 Lovely candy ornament from Hobby Lobby.

THE most amazing ornament in the world. A cake on a cake platter. The lid is real glass.

A Christmas present to Grimmy from Klara of Painkiller Studios.

A Christmas present to Rin from Klara of Painkiller Studios.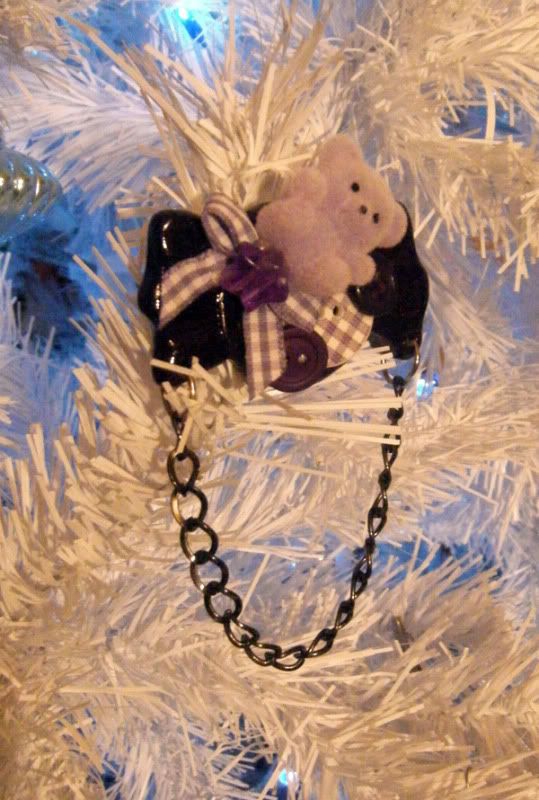 A hardcandy product! Its a purple-stuff hair bow.

Our tree skirt is actually a little girl dress.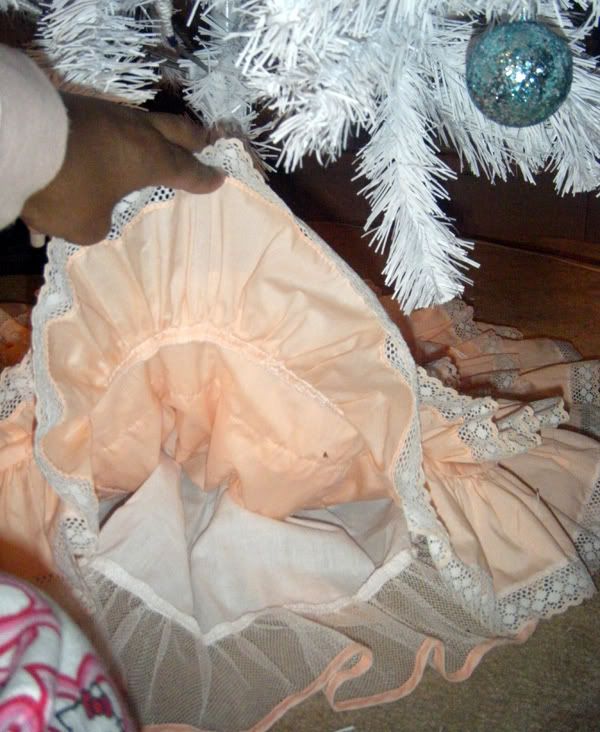 I can see up your skirt!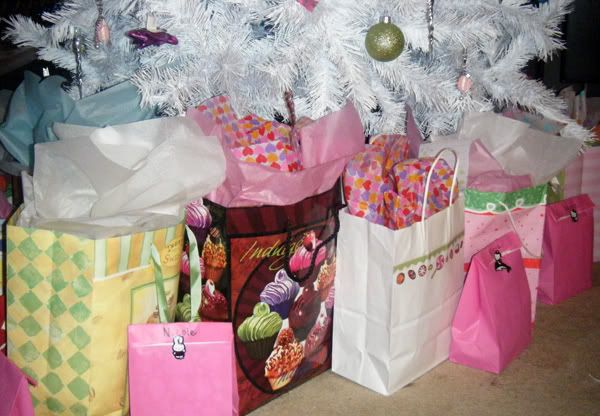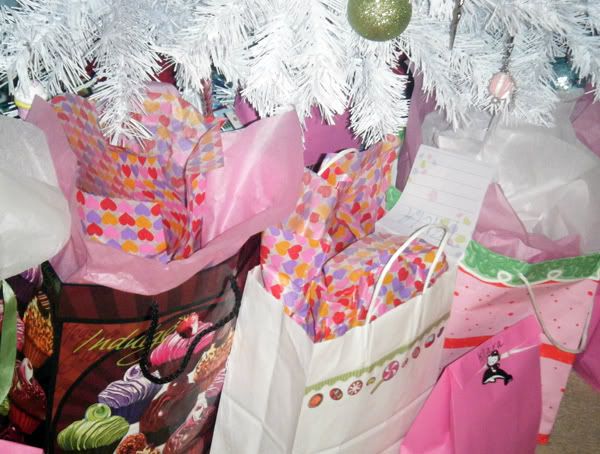 And, yes, all of our gift bags are sweet themed as well. The right most one is a triangular bag decorated to look like a cake slice~

All that cute made us hungry. Snack time!
Hot chocolate with Pirouettes~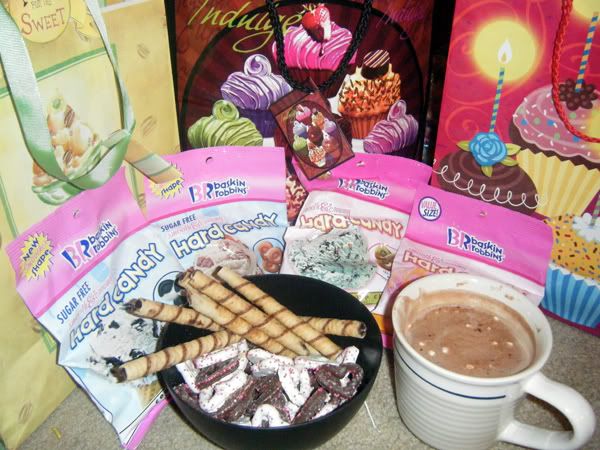 We found these -delicious- chocolate covered pretzels in the valentines aisle at the Dollar General Market. We both spotted them at the same time and dove halfway down the aisle. In slow motion. For real.

We are of the opinion that hearts should become the official pretzel shape.

More candy for the party. What a collaboration of holidays, Christmas X Valentine's.
Do you guys find Sixlets as delicious as we do? We bought at least 8 bags. And we're not sharing :3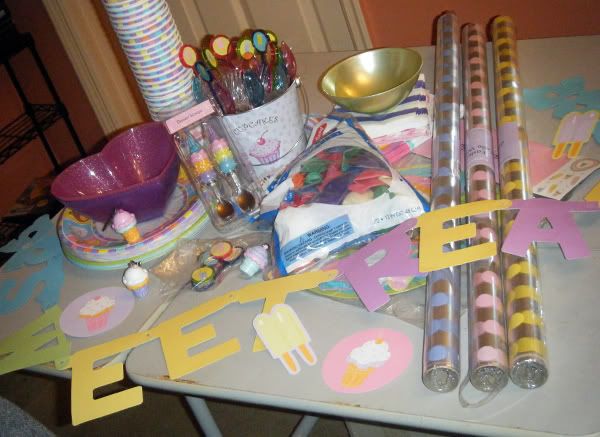 More party deco supplies.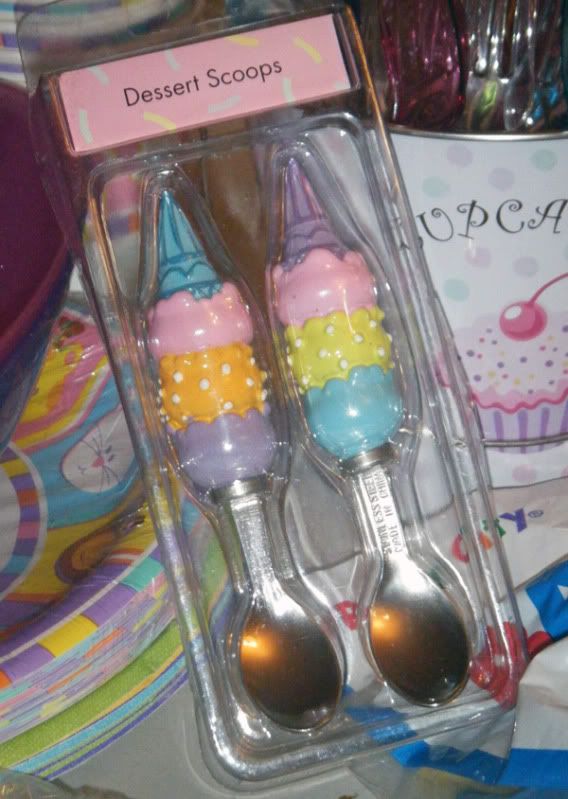 Our favorite, triple scoop dessert spoons.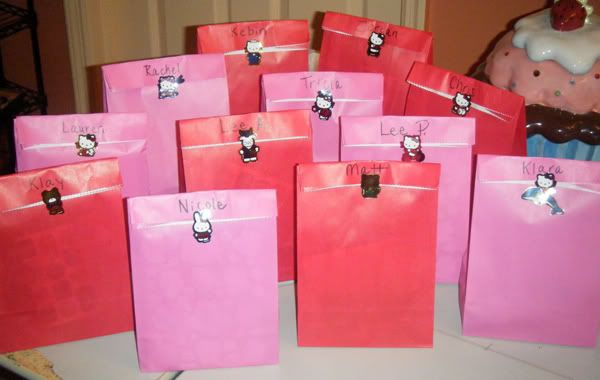 Our party favor bags are STUFFED with goodies: cell phone charms, pencils, glow sticks, mini purses, stickers, candy, mini tiaras, candles, etc. Jealous?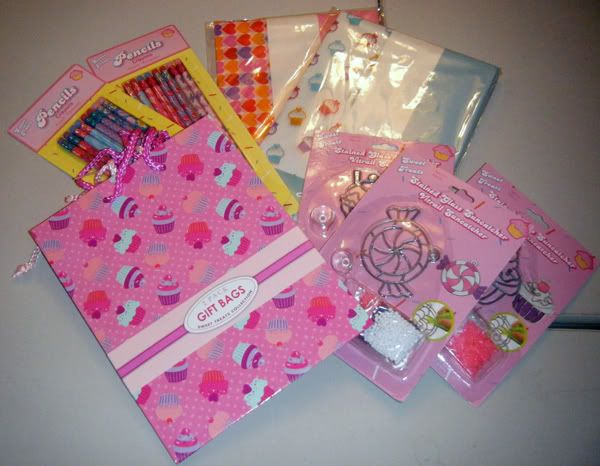 More sweet themed things we bought today. Gift bags, pencils, tissue paper, and sun-catchers!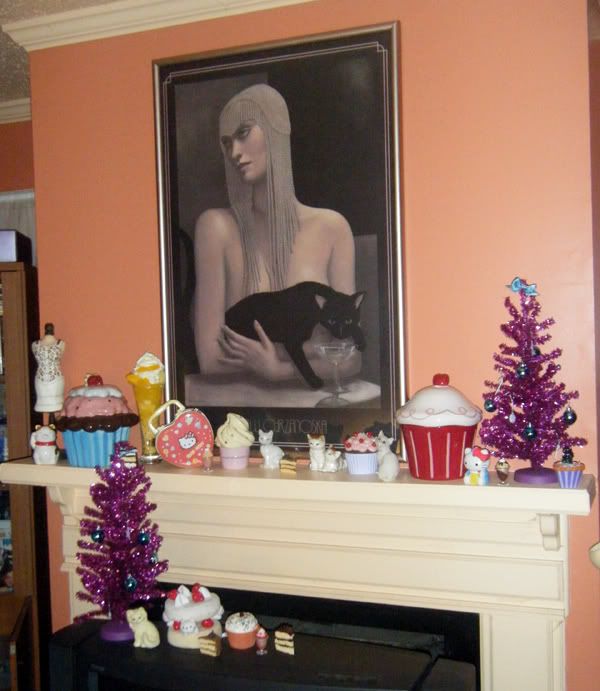 Check out that picture. She is wearing her cat.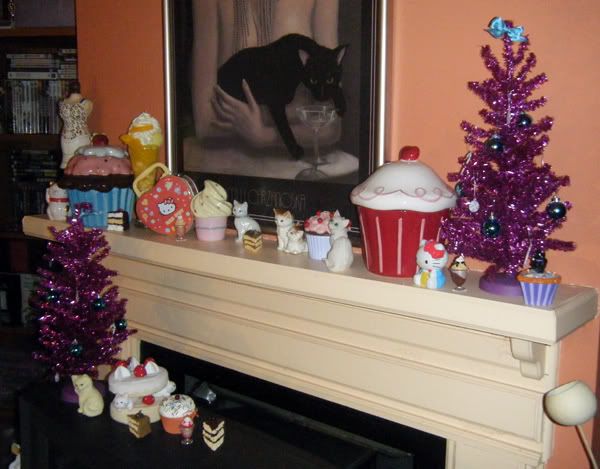 Our mantle's theme is "Cupcakes and Cats"

If you hadn't noticed, we are OBSESSED with fake food, especially of the sweet variety.

This is a candle.

A very new product, cake slices! Possibly going to be turned into ornaments or necklaces.
Well...we haven't slept in over 30 hours, so we are going to bed. And when we wake up...we are going to do it all over again!
Hope you enjoyed.
Till next time! <3