AWA was so much fun, and we have so many pictures to share with you!
WEDNESDAY: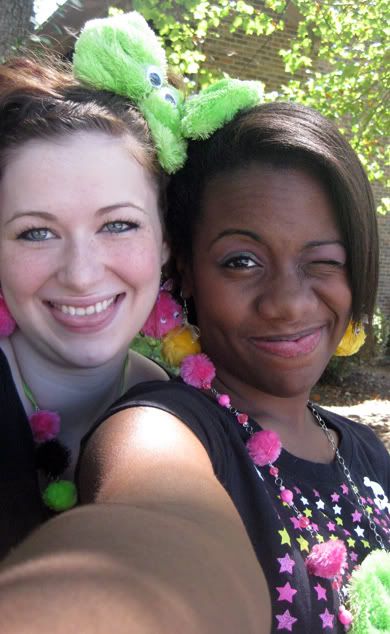 The week of AWA we were hard at work doing last minute things, like printing tags...pricing...making products...lol.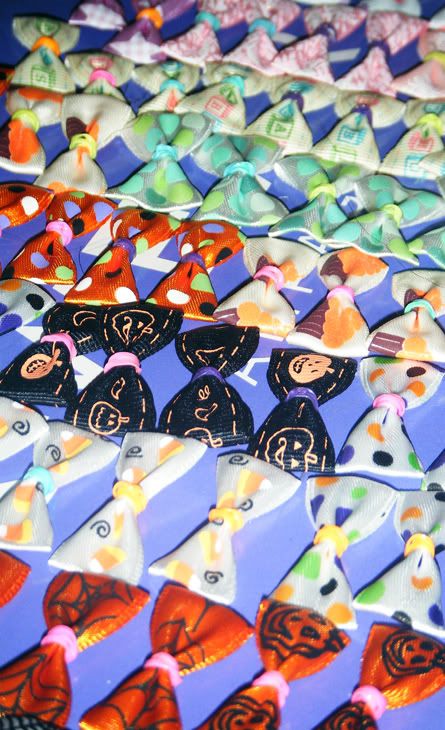 This is what 84 mini hair bows look like!
Click the link below to see a TON more pictures! 8D
Fuwa Monster rings!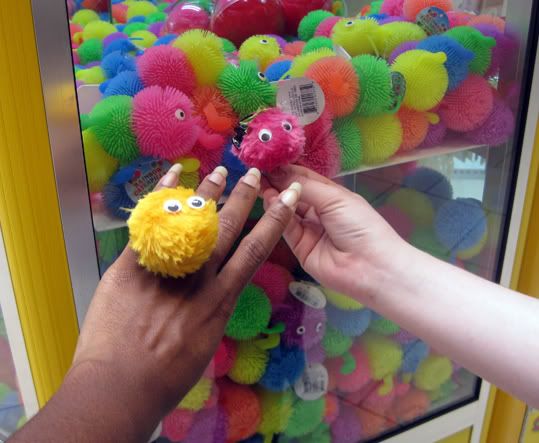 We found their family at the mall!
THURSDAY: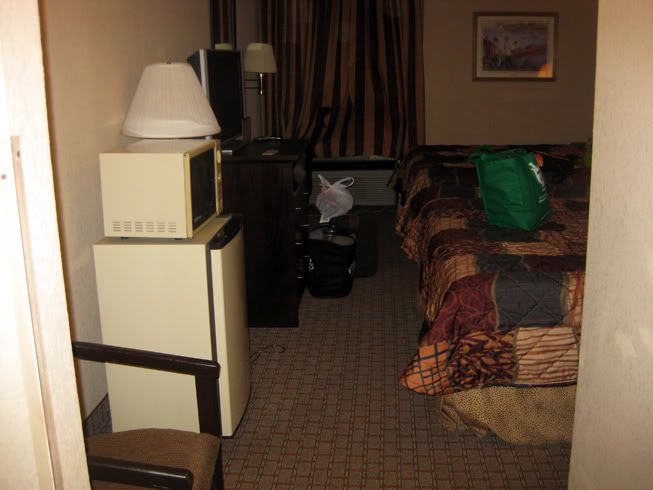 We stayed at the Comfort Inn, and it was so reasonably priced! For one night and $63, we got TWO BEDS, A MICROWAVE, A MINI FRIDGE, AND A COFFEE MAKE - WOAH!
...And a pregnant ghost curtain!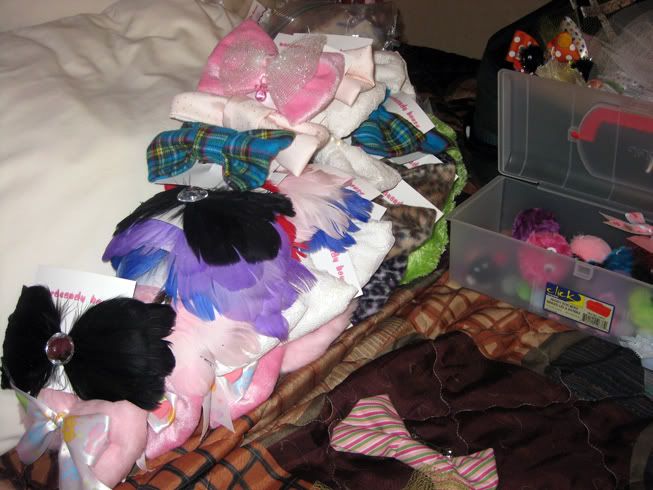 A MOUNTAIN of bows!
FRIDAY:
Our cute (and wrinkly) table cover Rin painted and decorated.
Our displays Grimmy painted.
All set up...three hours after the room was open to the public -_-.
Did our nails!
Cute people we met:
This girl was SO SWEET. She visited us every day. :)
An R.O. Assassin!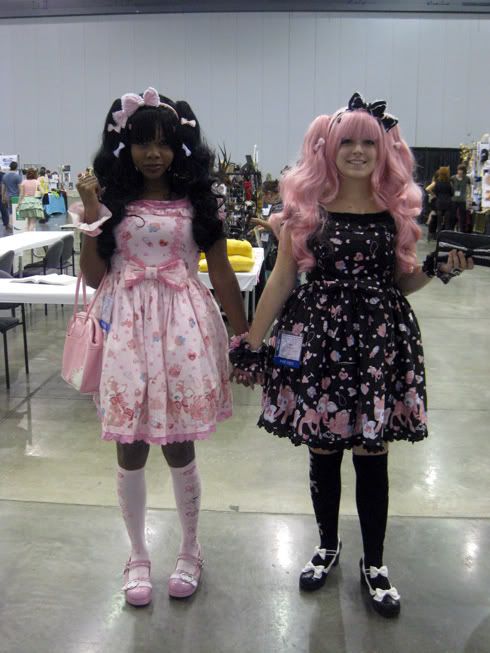 Angelic Pretty palette changes.
Matt Corlew of Demiurge Photography. He has pink and purple contacts!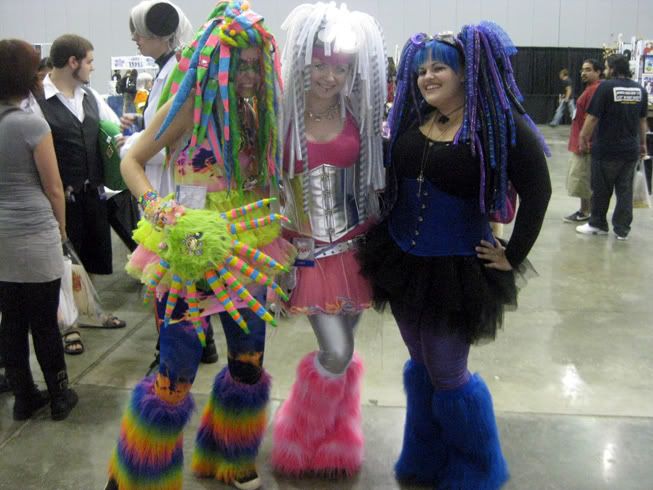 Two more palette changes and a SCARY CYBER MONSTER! >:U
Our beautiful Renaissance Waverly room! The bed was dreamy~ But no mini fridge, boo.
SATURDAY: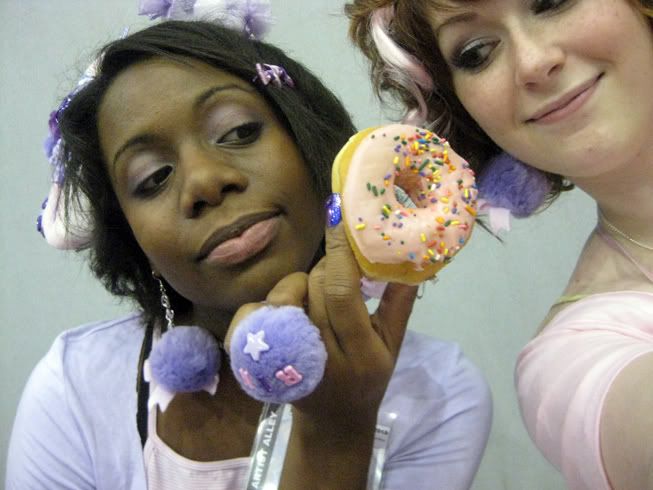 Dunkin Donuts!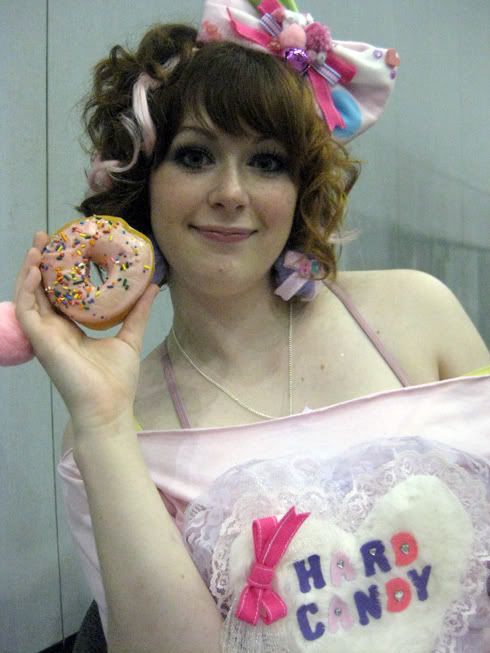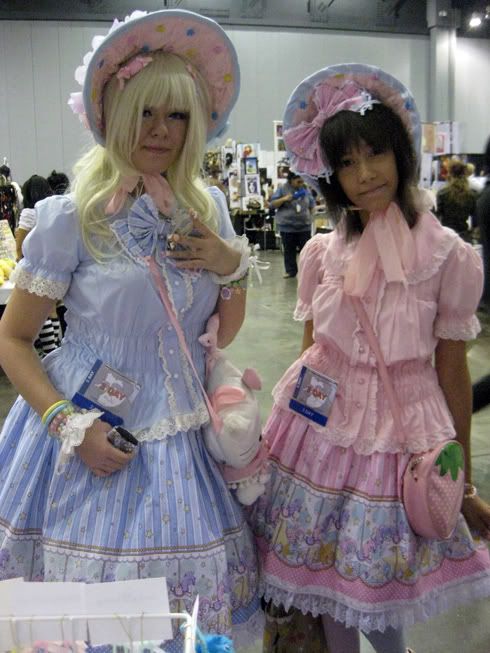 Another sweetie who visited us multiple times. Her fuwa ring looks so cozy~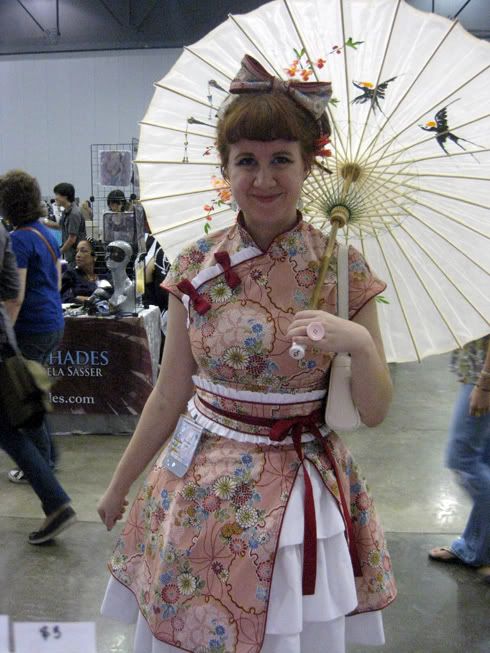 This cutie bought nails, and Rin helped her put them on right away.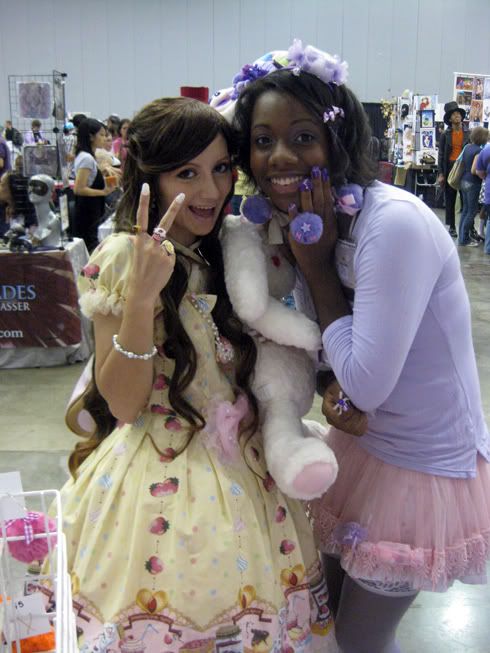 We went to a para panel Saturday that our friend Alan was hosting. We got invited to dance on stage, and even though we didn't know the dance we got up there anyway. We may have looked a little silly, but we sure felt important!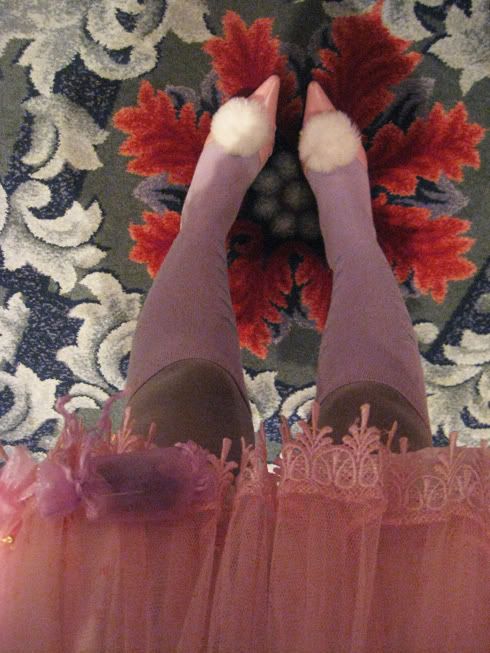 Our best sales person.
These girls were so sweet! They visited us every day and bought a lot! YAY~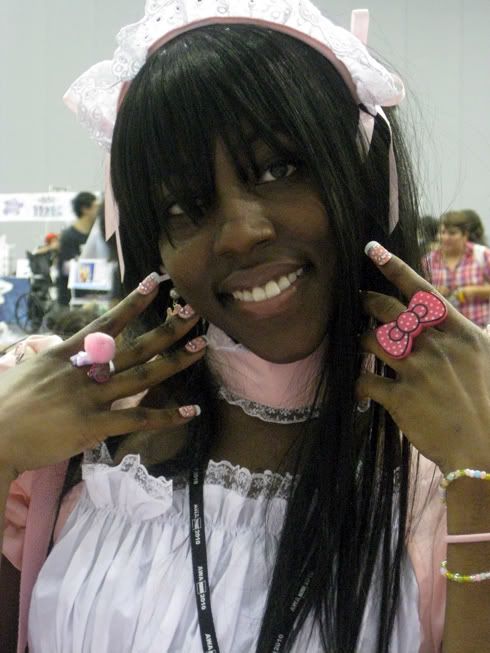 Look at her nails, she did them her self. She is also sporting a hch charmy ring and a baby kei bracelet.
SUNDAY:
Rin got a Taro Bubble Milk Tea, and Grimmy got a Strawberry Snow Slush. The woman who made these was so clever, she knew we got those flavors to match our outfits!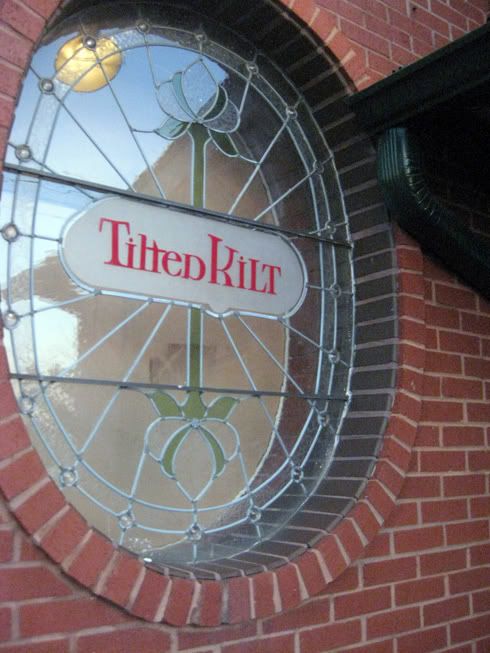 We went to this Irish-themed sports pub for dinner. All the waitresses wore knee-highs, pleated mini skirt, and stomach bearing, cleavage showing blouses. YEAH!
MONDAY:
Spent our last day in Atlanta gal style!
Lunch at Umezono.
Ginger salad and Miso soup.
Rin ordered tempura, rice, ...
...and Agedashi Tofu!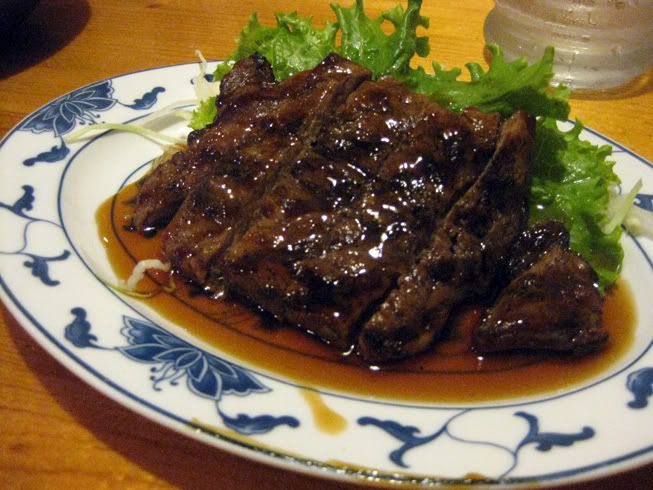 Grimmy got beef teriyaki...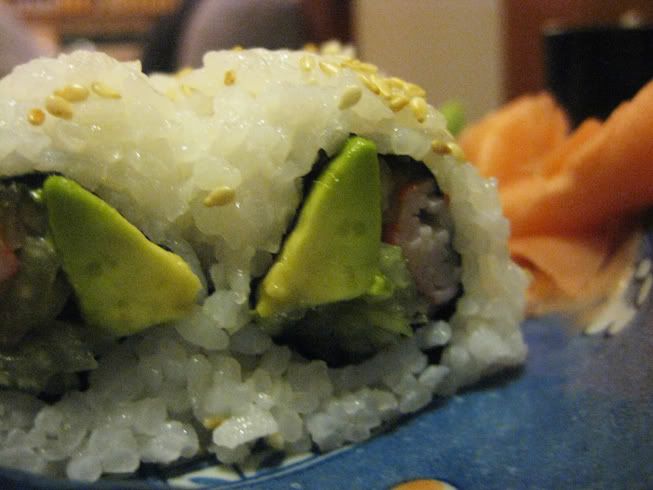 ...and a California Roll!
We really wanted to go to Books Japan, but they moved and their new location hasn't opened yet. The new sign is so cute! Definitely making a special trip back to Atlanta for this place!
*angels singing* This place was amazing! A large grocery store specializing in foreign foods, mainly Korean and Japanese. We got a bunch of FOOD!
What Rin bought:
Love Story lollipops. Grape, Blueberry, Lemon, Orange, and Cherry.
Grimmy's purchases:
Bought these because of the name!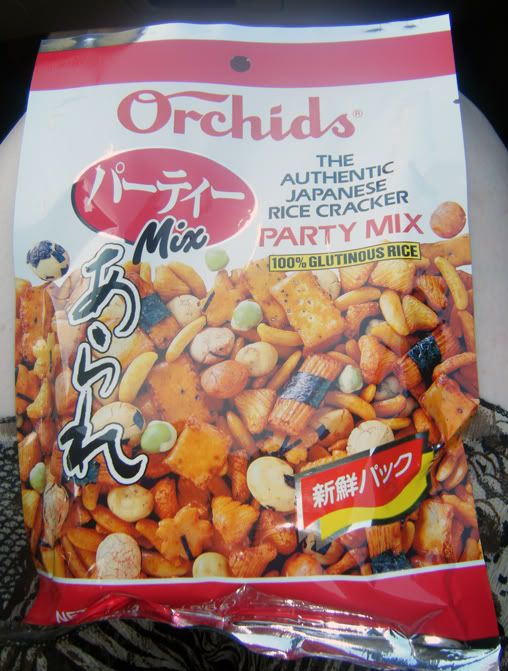 ...And these were gone before we even got home.
At the end of the registers there was a food court, a super sparkly jewelry/ Sanrio store, aaand a BAKERY!
Everything there looked so beautiful!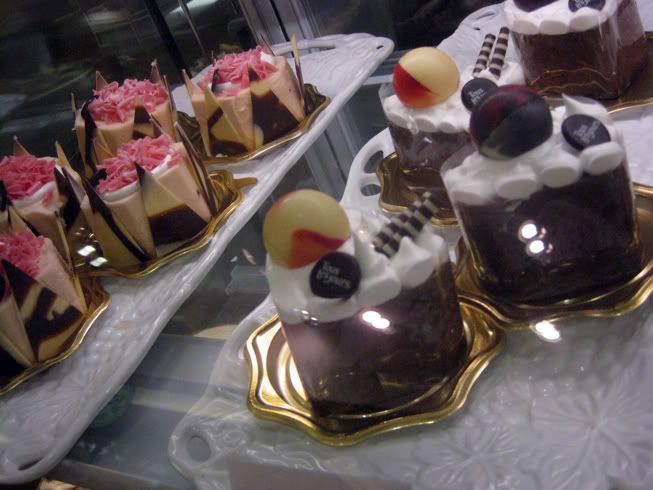 Grimmy bought banana cream filled bread, and Rin bought blueberry cream filled bread.
Then we went to ANOTHER bakery!
FRUIT TARTS! So gorgeous.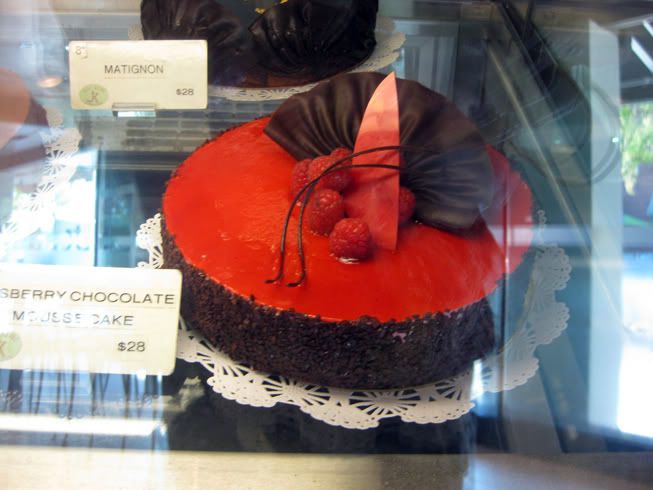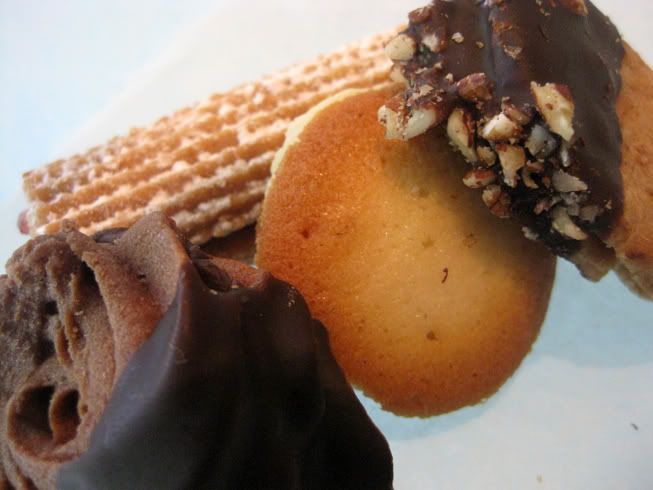 Yakisoba bun.
MACARONS.